Victory in our very first virtual gala!
06.11.2020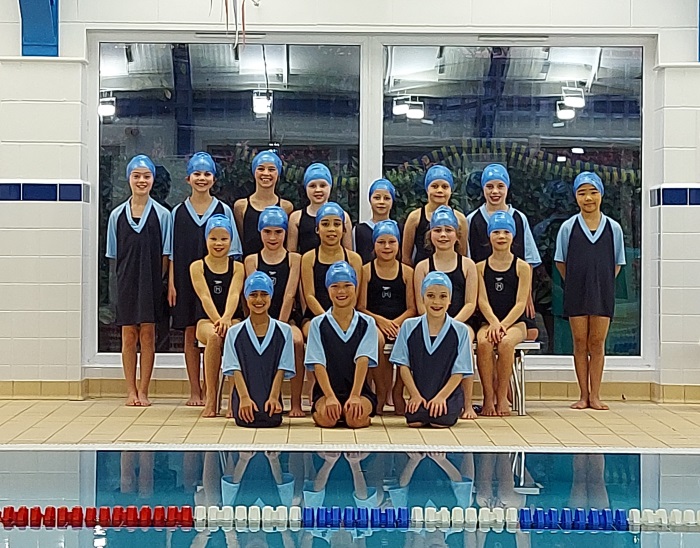 Following their return from the half term break, the High March Swimming Squads were excited to race in their very first virtual gala against Davenies. The girls were desperate to swim faster than the boys and, of course, beat their siblings!
For our Year 3 girls, it was their first ever gala and they definitely rose to the occasion, racing against our Year 4's, showing true competitive spirit. Well done to Annabel S, Kiret K, Mia L, Poppy W, Cara S, Astrid A, Harmeen D-J, Elisa P and Sophia J, who comprised the Year 3 team for the evening. The Year 4 girls produced some fast times in the pool and fantastic relay performances too. Congratulations to Mollie M, Juliette S, Emily D, Sadie C-H, Naomi W, Alana F and Daisy A.
Later that evening the Year 5s could not wait to race and showcase their new found levels of fitness as a result of all the effort they had put into training. They worked incredibly well as a team and supported one another throughout the gala. We should single out, in particular,  Mylah A, Caroline H, Jess C, Alice D, Lottie M, Charlotte L, Clementine D and Annabel S. A special mention must also go to Jess C for her butterfly and Clemmie D for her breaststroke.
The following evening it was the turn of Year 6 and, after a busy day with the 11+ examination, the girls had energy to burn! We were treated to some super swimming from Olivia A, Imogen B, Connie W, Hannah H, Sophie M, Charlotte M, Lucie C, Elin M-H, Eva T-B and Ayla F. They encouraged and cheered each other, willing everyone to race their fastest. Hannah and Connie produced some brilliant backstroke whilst Sophie steamed ahead in the fly and Eva raced like never before in the freestyle!
High March outpaced the Davenies boys and won the gala overall by 133 points to 117. A magnificent effort, showing how resilient the girls are in these very different times!