Winners of a national handwriting competition
08.09.2021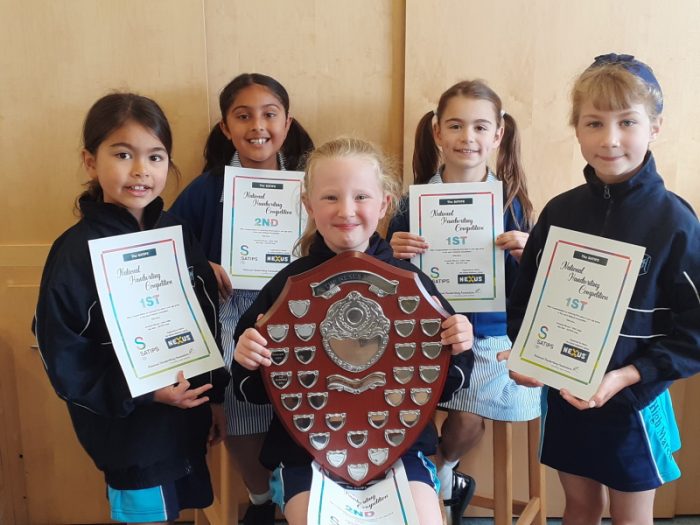 Last term pupils throughout the school entered the SATIPS National Handwriting Competition. 
The results were published recently and we were thrilled to learn that High March was judged the winning school overall with three girls winning first prize and two being placed second in their age categories.
The following girls were winners in their age category – Naya and Alice in Year 3 and Freya in Year 5. Congratulations also to Shaan in Year 4 and Sienna in Year 3, who came second in their age group.
The winners were all given gift vouchers to celebrate their win and the school has been presented with a shield to mark the achievement.  As winners, our girls will choose the poems that will be used for the Handwriting Competition next year.
Huge congratulations to these worthy winners!