Year 2 head to RHS Wisley
17.07.2019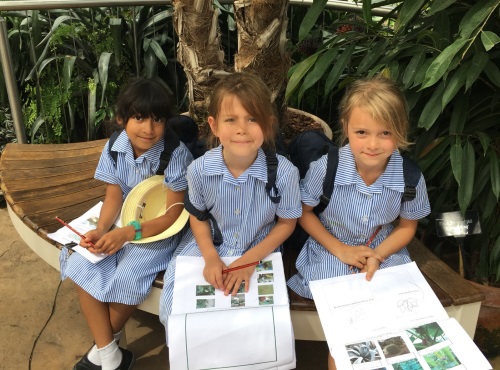 Towards the end of term, Year 2 ventured to the RHS gardens at Wisley on a glorious sunny day.
The girls explored the glasshouse where they looked for plants in the hot and humid tropical zone, the dry desert zone and the moist zone. They enjoyed sketching and labelling their favourite plants. After lunch the girls needed plenty of energy to walk around the beautifully scented rose gardens and to search for items in the woods on a scavenger hunt. It was lovely to hear members of the public commenting on what well-behaved and well-mannered pupils we had.
We returned to school rather tired by the exertions of the trip but full of enthusiasm about the great day had by all.